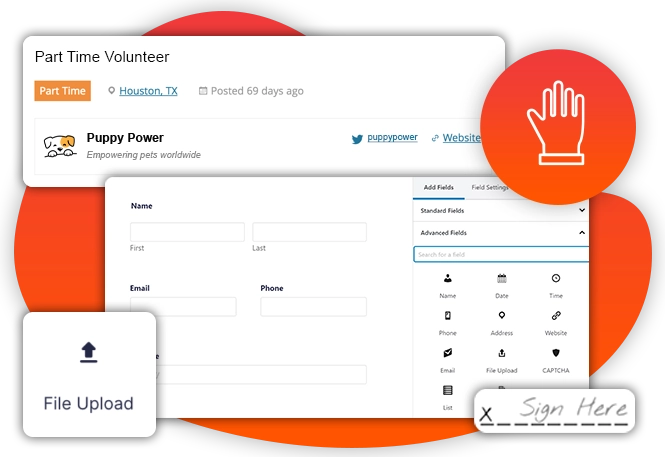 Transform your website into a powerful recruitment tool.
Maximize volunteer engagement by keeping them on your website with our platform, providing unique pages and forms tailored to qualified candidates for better recruitment results.
Peer-to-Peer Fundraising
Empower your community to fundraise for your cause with our Peer-to-Peer Fundraising feature. Open up your donation forms to supporters and let them raise money for you in traditional peer-to-peer style or through team fundraising. The possibilities are endless!