It's true! Recurring donors tend to give an average of 30% more per year than one-time donors
Elevate your fundraising game by turning your one-time donors into loyal recurring donors with just a single click! With the Recurring Donations, it's never been easier to keep your donors coming back for more.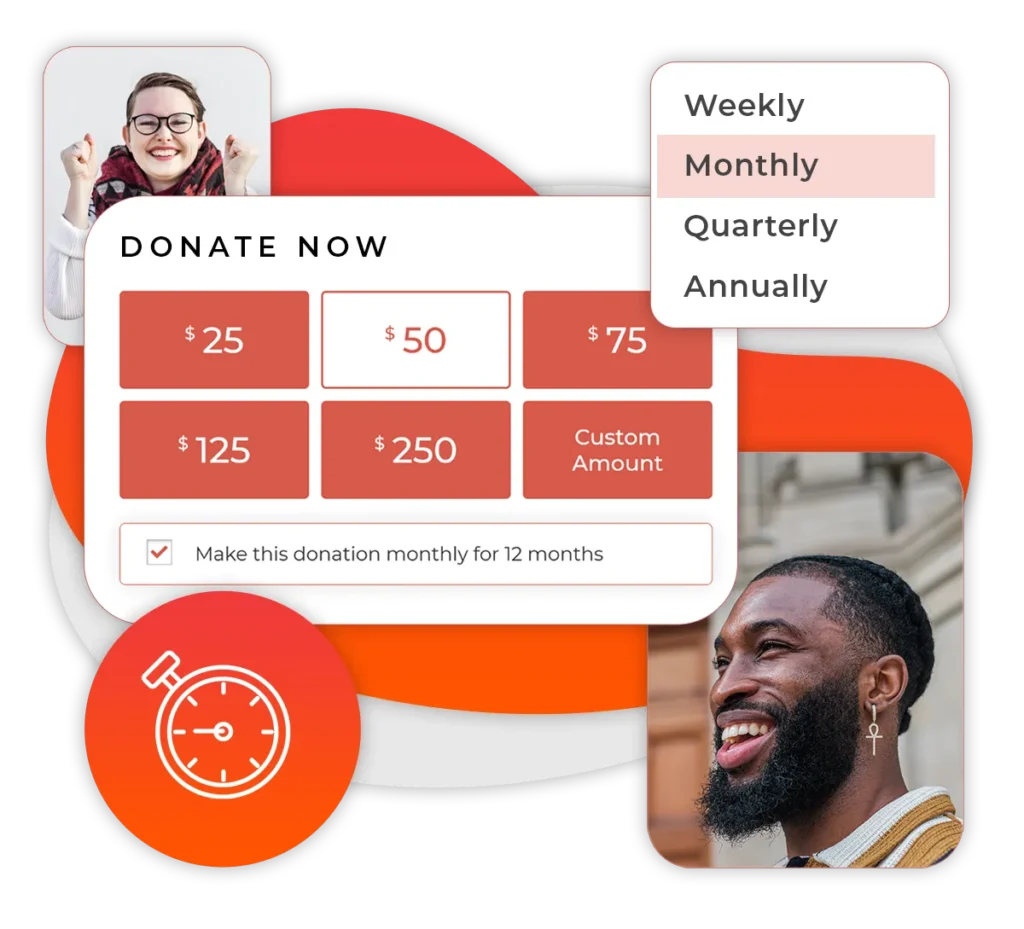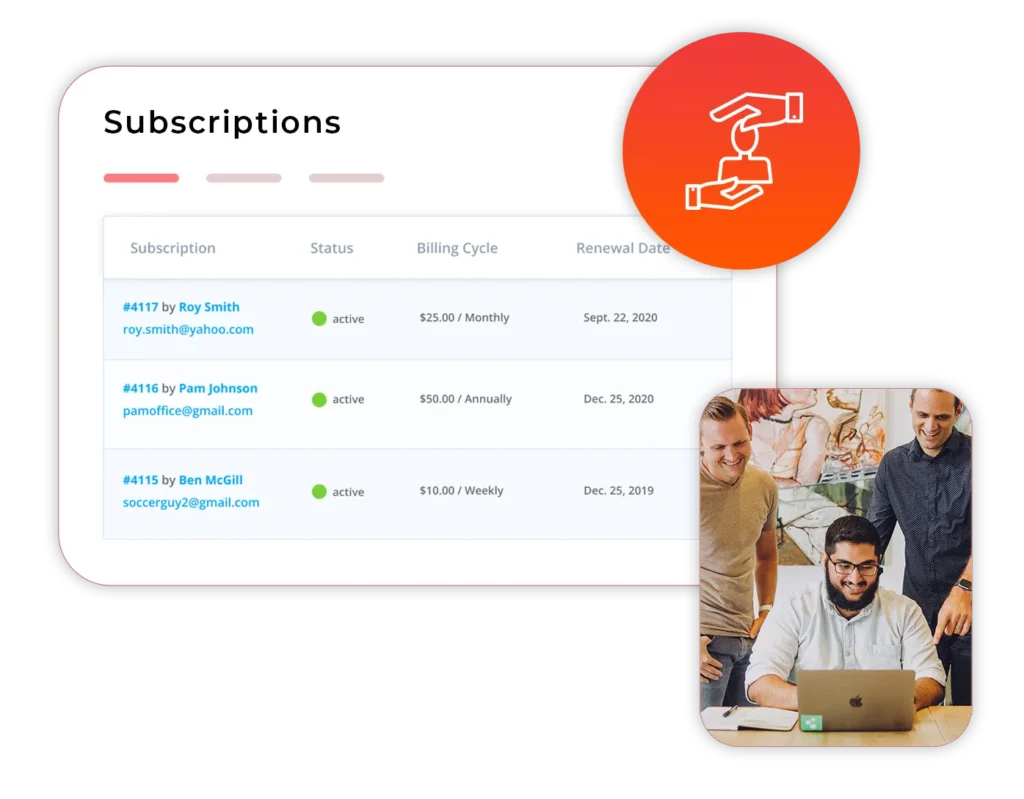 Managing your recurring donors has never been simpler
View and update your donation subscription records all in one place, right from your WordPress dashboard. And with your subscription donation data always up to date, keeping your records straight and staying on top of your fundraising efforts has never been easier.
Create lasting relationships with your loyal recurring donors with personal emails
Keep them informed when their card is charged, and let them know when their subscription status changes. With six different email templates to choose from, you can send donation receipts and updates that are customized to your nonprofit and invite donors to become more involved with your cause. Don't miss out on this opportunity to connect with your donors and make your fundraising efforts a success!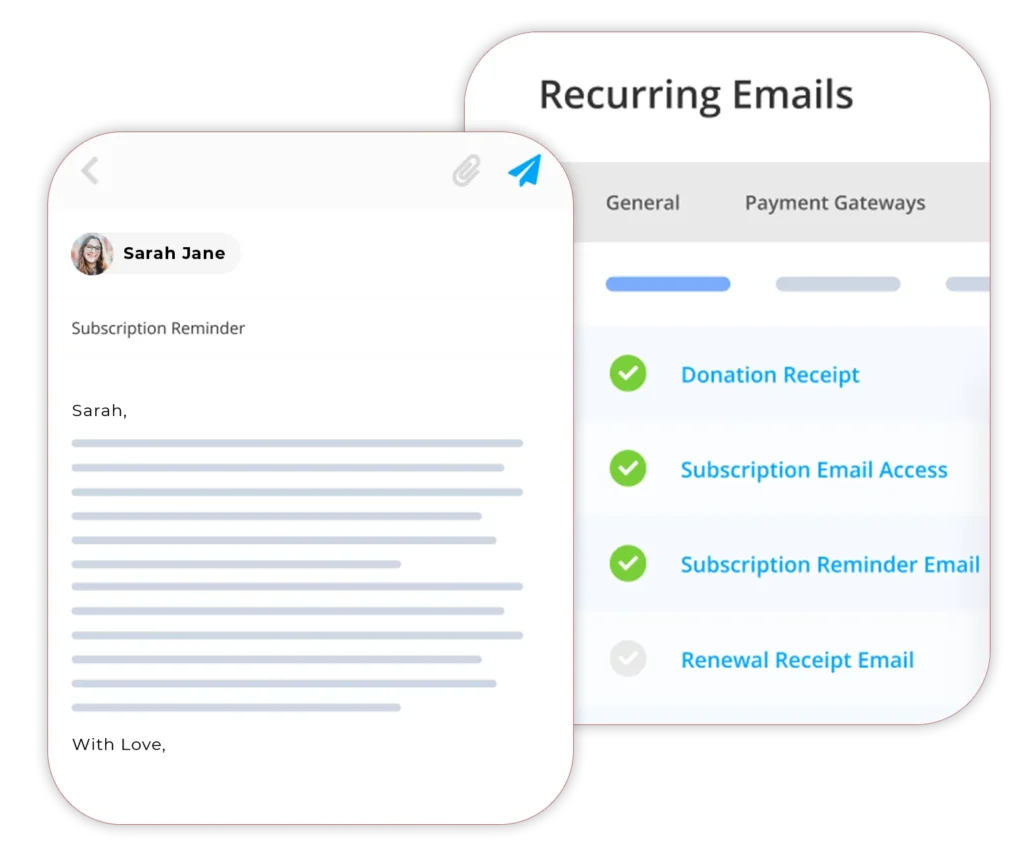 Give Your Donors a Choice
With a wide range of settings to choose from, you can give your donors full control over how often they give, or decide on preset time periods and amounts. And with features like the Donor's Choice and Admin's Choice, you have the power to customize how donors choose their subscription period and set up recurring donation schedules that work best for your nonprofit.