VISUAL DONATION DATA
Get a clear picture of your fundraising performance with our easy-to-read donation reports. Our graphics provide all the data breakdowns you need to create a variety of fundraising reports, saving you time and effort in donor reporting, tracking ROI benchmarks, and maintaining your fundraising database.
FUNDRAISING SUMMARY
Get a comprehensive fundraising summary report on WordPress with The Good Pixel! Easily track your total income, average donation amount, total donors, refunds, and more over a specific period. Our report also highlights popular payment methods, top donors, donation statuses, and top donation forms, making it easy to see the big picture.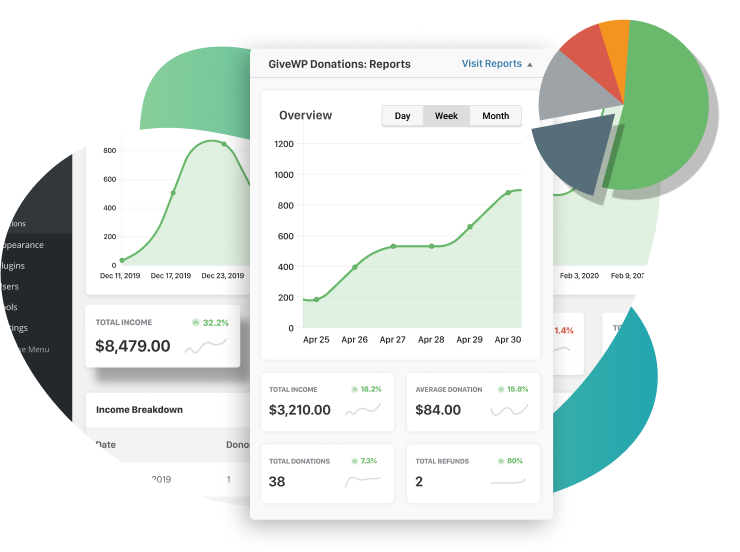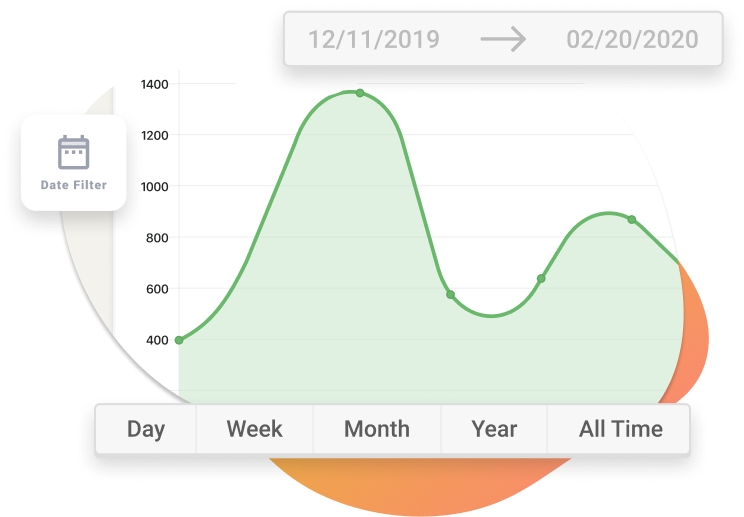 DONATION HISTORY
Customize your fundraising report and gain valuable insights into your nonprofit marketing campaigns with our powerful tools! Define a custom timeline or choose a quick-view option to build donation reports for any timeframe, from the day to all-time. With advanced filtering options, you can easily calculate your fundraising ROI and maintain full transparency with your donors. Let us help you take your nonprofit's fundraising to the next level!
IMPACT REPORTS
Maximize your online donations and take your fundraising to new heights with our comprehensive summary report! Our powerful filters allow you to easily navigate your donation history and calculate each campaign's fundraising ROI. With this invaluable data, our reports give you everything you need to make informed decisions and optimize your fundraising strategy for success!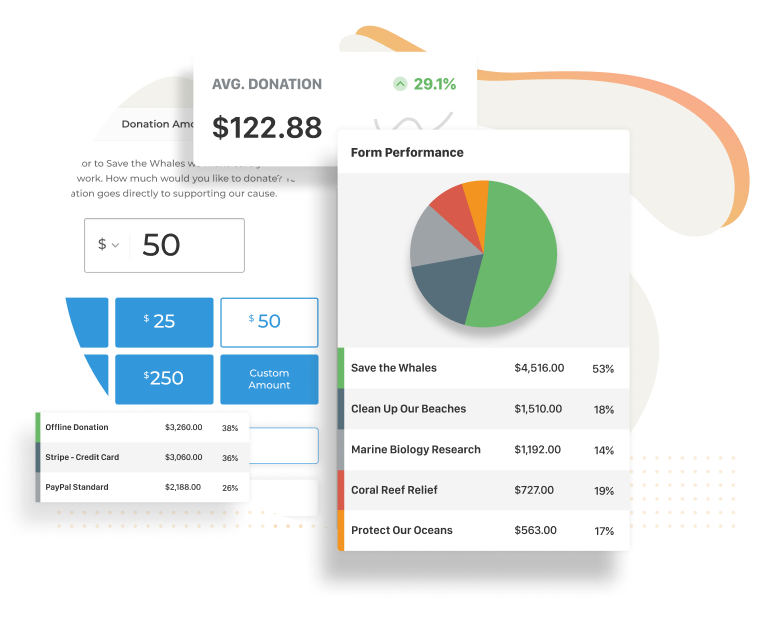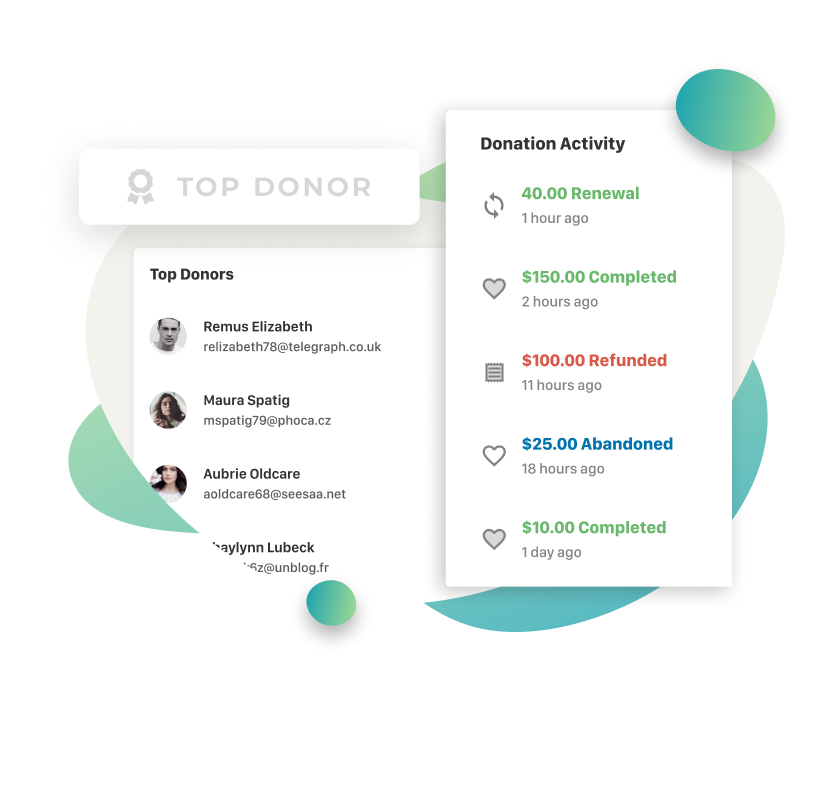 DONOR REPORTING
Empower your nonprofit with powerful donor reporting tools! With every fundraising report, track your top donors, recent donations, and donation form performance. Highlight your donors' impact, show appreciation to your top supporters, and acknowledge recent donations to strengthen donor relationships. With our advanced donation database, you have the perfect tool to encourage more online giving and make a bigger impact.
DATA EXPORTS
Get all the critical donation reporting breakdowns you need with ease, right at your fingertips. With our CSV export tools, you can effortlessly upload your donor database and donation history to third-party platforms such as Fundraising Report Card® or Salesforce®, making it easy to gain even deeper insights into your fundraising performance. Let us help you take your nonprofit's fundraising to new heights.