Fast Facts About One of the Biggest Giving Days of the Year
"#GivingTuesday is a movement that unleashes the power of radical generosity around the world," explains GivingTuesday, the nonprofit organization heading this international giving day.
GivingTuesday sparked the global phenomenon allowing all nonprofits to use the hashtag #GivingTuesday. On the Tuesday following Thanksgiving, #GivingTuesday encourages individuals to open their wallets one more time following Black Friday and Cyber Monday.
This incredible day encompasses the stories of kindness, creativity, passion, and justice. Chelsea Phaire, an 11-year-old GivingTuesdaySpark Leader in the United States, packed 5K+ art supply kits for kids in need. Residents in Omaha raised $3.1M and contributed 29K items for various local nonprofits. On the other side of the globe, GivingTuesday Czech Republic organized a campaign to light up hospital buildings across the country in honor of the health professionals and citizens affected by COVID-19.
Collectively, these countless stories and humble humanitarians create #GivingTuesday. Although we can't know every act of generosity happening around the world today, we can get a sense of the joint impact by highlighting some key facts about this day.
#GivingTuesday is…
1. A Worldwide Effort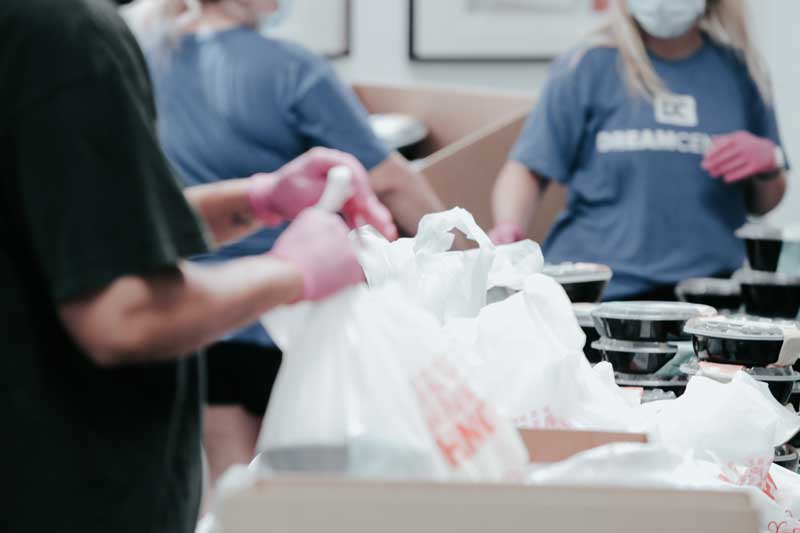 GivingTuesday started in 2012 as a small team with a big goal—to make giving more central to daily life. Less than 10 years later and the project has grown into an international phenomenon raising $2B+ in 2020.
In just 24-hours, 30M people in 70 countries support some of the world's most pressing challenges. #GivingTuesday now generates the second most donations in a single day, surpassed only by December 31st.
2. Headquartered in the United States
Founded by a team at the Belfer Center for Innovation in New York City, GivingTuesday continues to have the greatest impact in the United States. In fact, philanthropists donated $503M through online platforms on #GivingTuesday in 2020.
An impressive 13% of Americans, or 33.1M adults, participated in the philanthropic movement in just a single year. This includes 9.8M Americans who made in-kind gifts, 7.1M who volunteered, and 16.8M who donated cash across 240 community campaigns.
3. A Social Media Phenomenon
#GivingTuesday harnesses the power of social media to amplify the charitable nature of individuals and communities. Social media plays the largest role in spreading the word about #GivingTuesday with 20B social media impressions spanning 145+ countries in 2019 alone.
Wondering how your organization can maximize its reach on social media? Be sure to use trending hashtags, join a cause-based coalition (e.g., #MuslimsGive, #BitcoinTuesday, #PandemicOfLove, #GiveToWomenAndGirls), and use common keywords (e.g., giving, tomorrow, support, help, gift, thank). Visit givingtuesday.org for the latest #GivingTuesday social media trends.
4. Led by Personal Video Asks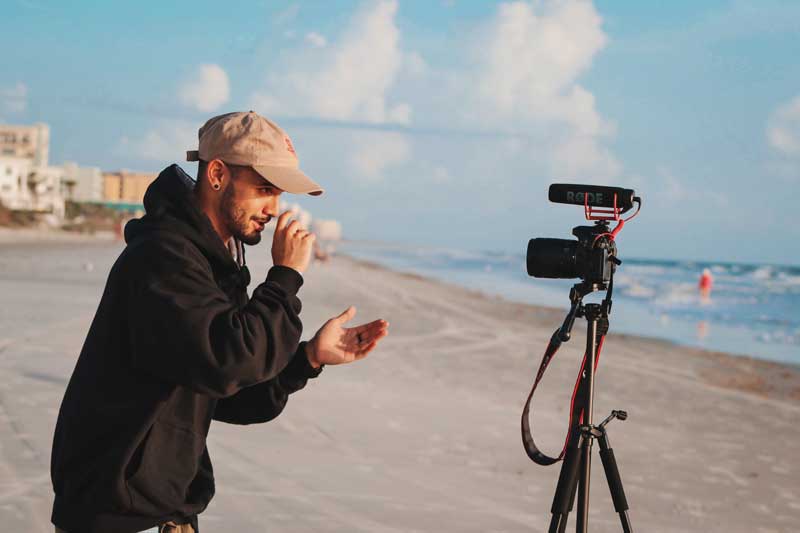 Filming and sharing personal videos can be one of the most successful strategies for fundraising on #GivingTuesday. Indeed, crowdfunding campaigns that use personal videos raise 150% more than those that don't. About 75% of followers who watch a nonprofit's video go on to donate, and tweets with videos receive 10x more engagement.
If your nonprofit uses customer relationship management (CRM) software, you may have built-in resources and templates to help film and distribute these videos. Be sure to keep the video short, as the most-viewed nonprofit videos on YouTube are only 31 to 60 seconds in length.
5. Most Effective when Paired with Monthly Giving
Monthly giving truly exemplifies the Margaret Mead quote, "Never underestimate that a small group of thoughtful, committed citizens can change the world; indeed. It's the only thing that ever has."
A small group of 10 monthly donors giving $100/month can raise $12K a year. Now, keep growing that monthly giving program and you quickly have a substantial, reliable source of income. Considering that nonprofits lose 67% of their one-time donors each year but only lose 10% of their monthly donors, creating a monthly giving campaign pays off.
#GivingTuesday is the perfect time to launch a monthly giving campaign. Show potential new monthly donors the effect of their donation, such as citing how a $20/month gift can feed one homeless dog for a year. Celebrate the impact of existing monthly donors by sharing successes from the year while asking for a small increase in their annual gift.
6. Led by Mobile Engagement
A successful #GivingTuesday campaign absolutely must be mobile-friendly. Mobile-friendly campaigns encourage impulse donations, reach supporters who spend little time at the computer, and allow donors to give from any location. Make giving easy.
Mobile giving already comprises 25% of fundraising revenue, which makes sense considering that 50% of nonprofit website visits come from users on mobile devices. A 2020 nonprofit benchmarking study found that mobile audiences grew by 26% compared to just a 3% increase in email list subscribers. With mobile giving on the rise year after year, there is no time to delay in making #GivingTuesday mobile-friendly.
Work with your CRM platform to use text-to-give features and integrate a branded giving page into your website. In addition, make sure to test your website on all mobile devices before launching your #GivingTuesday campaign.
---
Community leaders project that #GivingTuesday 2021 will mark yet another year of record-breaking impact with even more acts of kindness and generosity. Sadly, this time also marks the second year in a row of immense loss and heartache that no amount of giving can erase.
GivingTuesday reminds us of the good in the world—that "people of all ages, religions, political positions, and across borders" can come together and "reach out to those disproportionately affected by the pandemic and economic crisis, coalesce support and activism for racial injustice and systemic inequality, and mobilize civic participation." The numbers tell a story of people across the globe coming together during a distraught historical moment to reimagine a new world built upon compassion, generosity, and community.