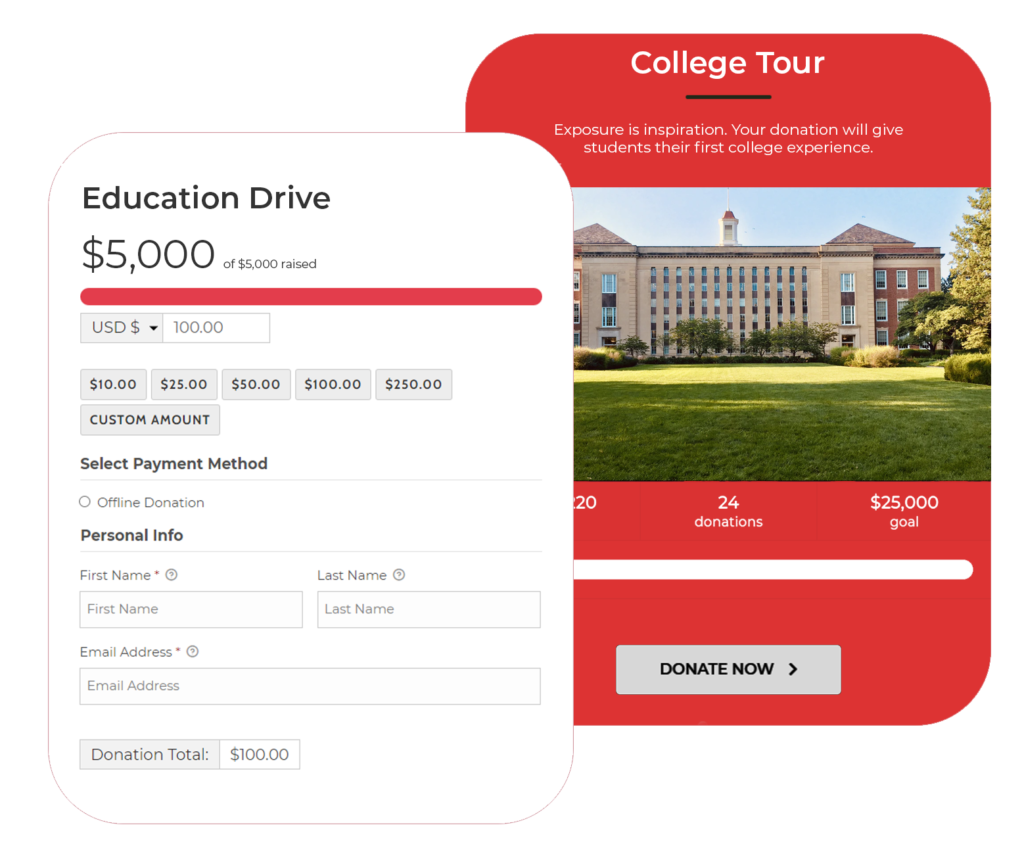 Customizable Donation Forms
Don't just accept any old donation form! Match your brand with high-quality, tailored options that are sure to increase revenue.
Peer-to-Peer Fundraising
The Peer-to-Peer Fundraising feature allows you to open up your donation forms to your supporters! Now your community can raise money for you in the traditional peer-to-peer style or through team fundraising. The choice is yours!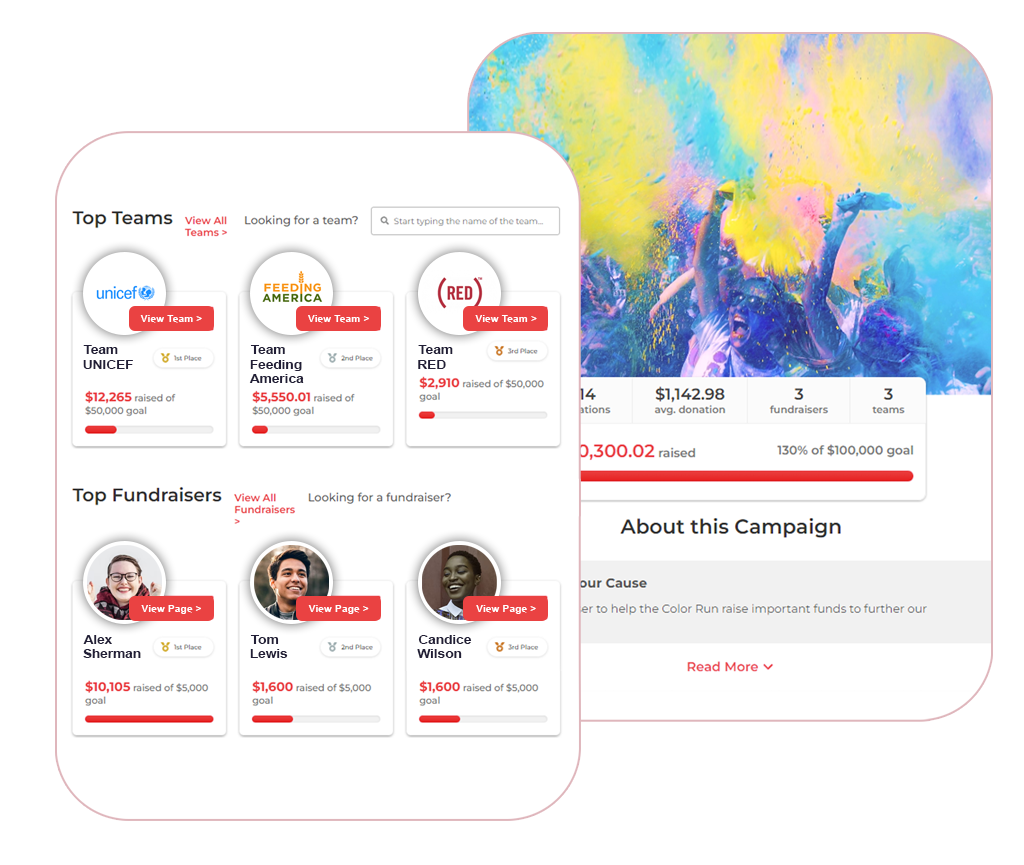 Text-to-Give
You can empower your donors to give from anywhere with a simple text message. Text-to-Give, powered by Twilio and Stripe, makes it easy for anyone who wants to make an impact!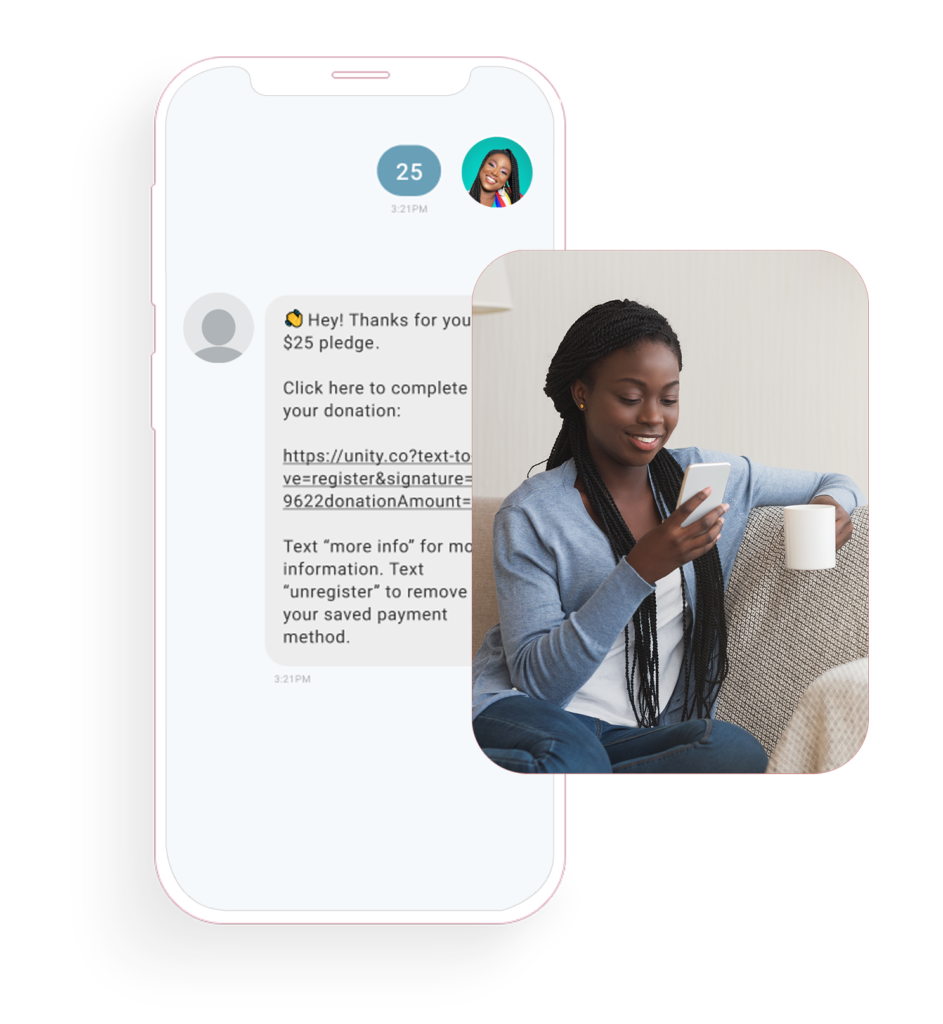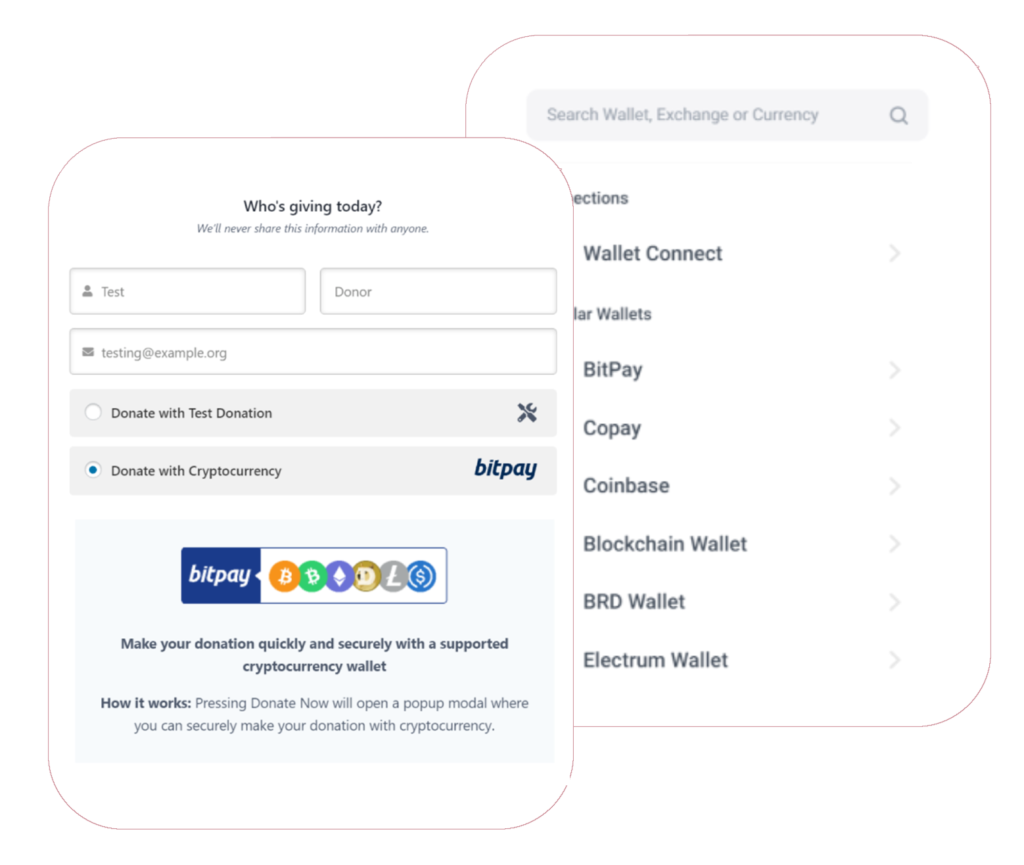 Cryptocurrency Donations
Start accepting crypto donations in various crypto currencies, supporting multiple Wallets, and have daily settlements directly into your bank account. Bitpay makes crypto donations easy.
Flexible Recurring Donations
Give your donors more control over the frequency and amounts they donate by customizing recurring donations – in ways that other platforms don't allow – which gives you a competitive edge in your market!